Le Val Durance
THE CADENET LAKE
Famous for the beauty of its landscapes, the Luberon Natural Park is full of natural wonders. Among the most popular are the lakes, which attract holidaymakers wanting to cool off. Located in the heart of Camping Le Val de Durance, the Cadenet lake welcomes visitors all summer long.
DISCOVER THE LAKE AT CAMPING VAL DE DURANCE
When the sun shines on the Luberon, the temperature can soon reach 25°C. During your stay in Cadenet, make the most of the southern climate by the campsite's lake.
From the campsite, it is just a few steps to a beautiful lake. At the heart of our camping village there is a 10-acre lake. Swimmers, sunbathers, fishermen and watersports enthusiasts can all be found on its fine sand beach.
This stretch of water located between Pertuis and Lauris will help you cool off on holiday. A wooded peaceful haven, Camping Val de Durance's lake stands out as a picture-postcard setting in the middle of unspoilt natural landscapes. With friends, family or solo, you can forget all your worries and enjoy a wellness holiday on the banks of one of the most beautiful lakes in the Luberon.
To make the experience even more enjoyable, a small snack bar serves a wide selection of drinks and some snacks. At any time of the day, foodies can savour a cold drink or an ice cream.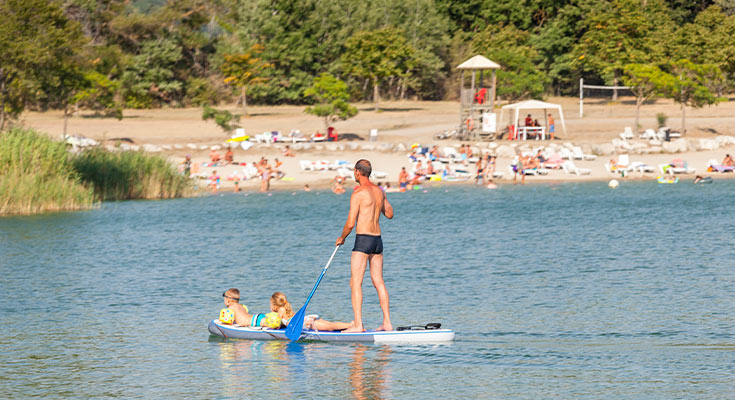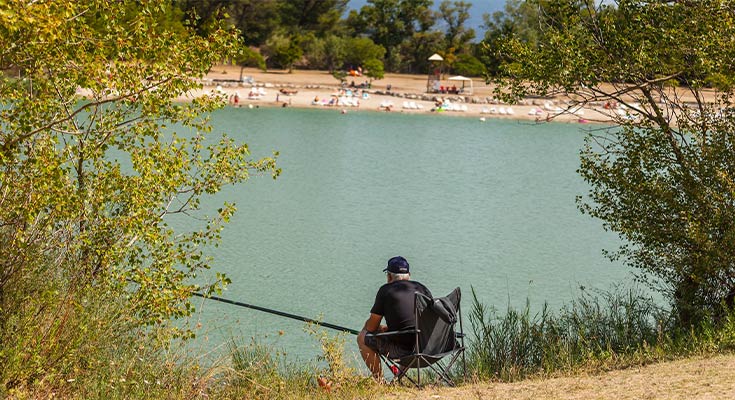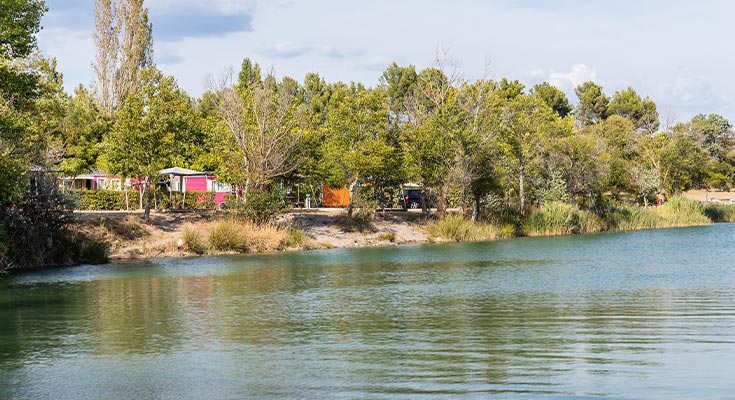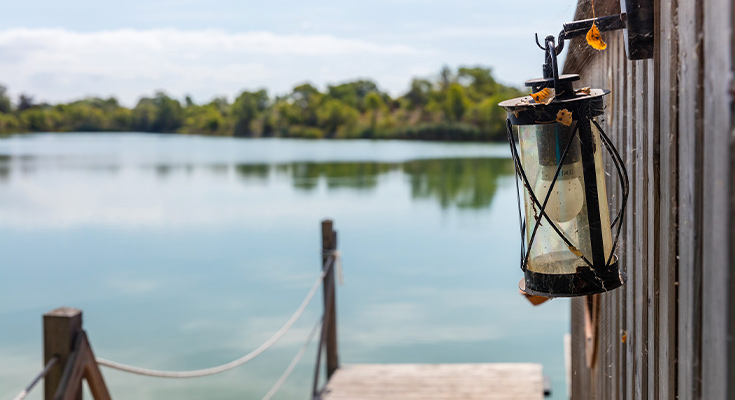 ENJOY THE WATER IN COMPLETE CALM
At the Cadenet lake, everything is arranged to give you a refreshing holiday in complete calm. To help you prepare for your stay at Camping Val de Durance, here is some practical information about the Cadenet lake.
Good to know::
The lake is open from 1 July to 31 August.
Lifeguards are on duty.
Free access to the lake for campsite guests.
Fishing is allowed without a licence.
The lake is open to people from outside the campsite for a fee.